Fly Ash Brick Making Plant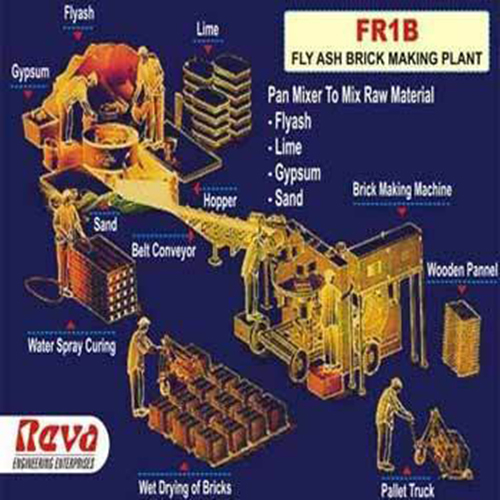 We are involved in the manufacturing of high quality Fly Ash Brick Making Plant. Supreme quality bricks having good structure, shape and firmness can be made by proper utilization of all the machines of the plant. We are providing mixer, belt conveyor, trucks to state a few. Raw materials like fly ash, gypsum, sand and lime can be uniformly mixed in the mixer and a uniform material can be made. The machines in the plant are highly efficient. The brick making machine is hydraulic operated. Fly Ash Brick Making Plant is widely demanded by the industries which are engrossed in the production of large quantities of fly ash bricks. The plant helps in making good quality bricks from the first step to the last. The plant best use can be reaped through optimum utilization of machines and the manual labor.

Process:
Material are mixed and grinded in pan mixer
Mixing is done in specific magnitude along with the batching equipments
Mixture is transferred to machine from belt conveyor
Production of bricks is done which are hydraulically compressed
Bricks are moved to curing site by using conveyors or pallet trucks
Water spray or steam is used to cure the bricks for high strength
Major components:
Pan mixer
Belt conveyor
Brick machine
Pallet trucks
Wooden pallets.
Manual batching system
Auto batching system.
Enquiry