Cement Block Machine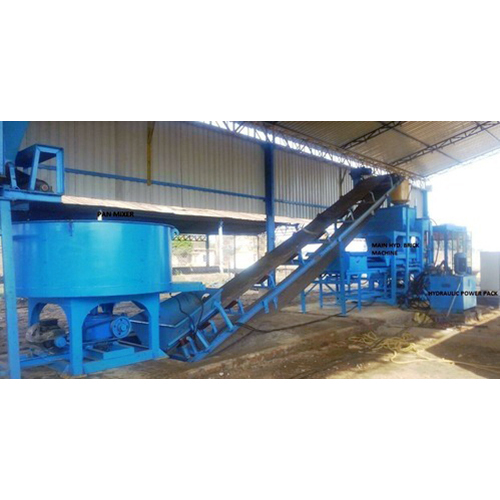 Reva Engineering Enterprises has over a decade experience in fabricating cement block machine, which can be employed for the production of concrete blocks. Hollow blacks, rectangular pavers with face mix and rectangular pavers without face mix can be produced, together with solid blocks, standard size bricks and interlocking pavers. The process of making cement blocks is lengthy, converting raw material into finished blocks. The steps involved in the process are carried out by the machine components. The process and operation of cement block machine is smooth and economical. Companies can use this machine for producing light weight or heavy weight cement blocks in high capacity.

The block making machine requires high-quality concrete to produce blocks. The concrete is passed into mould, and it is compacted by the application of vibration and pressure. Conveying system transports fresh concrete blocks to pallets. After the sample are checked for quality, the blocks are passed to curing chamber. The cured blocks are ready for the final quality checking, packaging and shipping.
Key Points:
The blocks in different sizes and types can be produced.
The control and safety systems of the machine allows for quick cement block production with minimum downtime.
Many block are produced each cycle.
In the eight hours shift, this machine can achieve high production capacity at high efficiency. Production Capacity 4,000 to 10,000 Blocks/Shift.
Heavy structure body features four shaft for guiding the Ram Punch of Mould, Electric Panel (With Mitsubishi PLC).
It features a Heavy Duty Mould Vibrator.
Hollow Block of 8"x8"x16" and 6"x8"x16" sizes can be produced.
Enquiry