Hydro Power Generator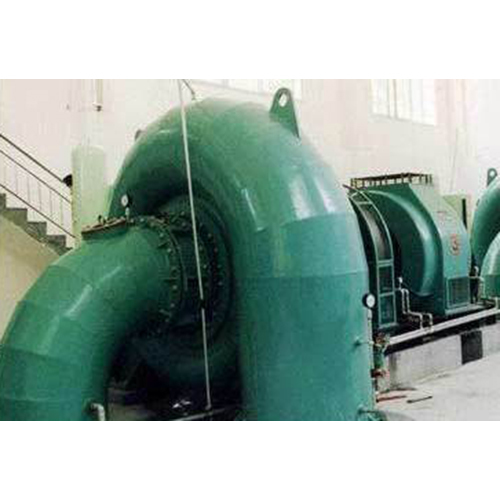 Our range of power generation equipment is the outcome of latest technical knowledge. Our entire product line has been sourced from trustworthy vendors. Mechanism of Hydro Power Generator involves utilization of turbine for producing electricity. Electricity is produced from controlled flow of water. Movable blades of turbine control rotation of this generator for transforming mechanical energy into electrical energy. Amount of produced electricity depends on the falling height and quantity of water. As part of the operating principle of this generator, flow of water passes through its sluice and moves towards the scrollcase. Passed water flow spins turbine blades. The water is later drawn towards the axis of turbine and is discharged via the draft tube located beneath the draft tube. This Hydro Power Generator is attached with drive shaft. This shaft has movable type rotor that has electromagnet covered outer section. Movement of stator electrons in its copper windings produces electric current.


Special Attributes:
Offered generator has key role in converting mechanical energy into electricity.
This generator has copper winding equipped stator and electromagnets covered rotor.
Design of this power generation solution conforms to global norms.
Fixed type stator of this shaft has copper made cylinder wall.
Enquiry