Mini Concrete Mixer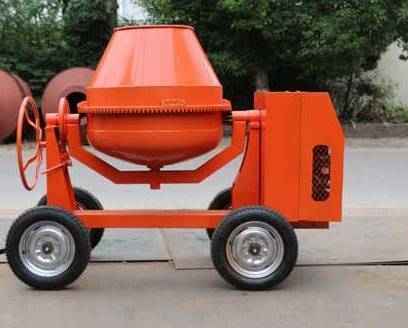 Mini Concrete Mixer has extensive applications in construction and real estate fields. This construction equipment is offered in various specifications. Precise blending mechanism, rust protected structure, rigid body and user friendly design are the key factors of this mixer. This equipment consists of 10/7 drum mixer with tilted structure. Vertical lifting bucket and mixer can be controlled by single operator. Discharging outlet of this mixer is located to the right side of its hoist bucket. This design helps to minimize its production duration. This Mini Concrete Mixer can be used as mini batching plant when necessary accessories like digital display, electronic weight lifter and bin hoppers are provided with it. This mixing solution can be accessed in with or without hopper based design.

Optional Features:

Necessary data can be obtained in printed form
Water supply facility for its batching unit can be interrupted automatically.
Special Attributes

Equipped with pneumatic wheels (optional)
Consists of three bin hopper with three load cells for independent measurement of weight (optional)
Accessible with electric pump (optional)
Quick installation process at minimal charge
Enquiry