Monkey Hoist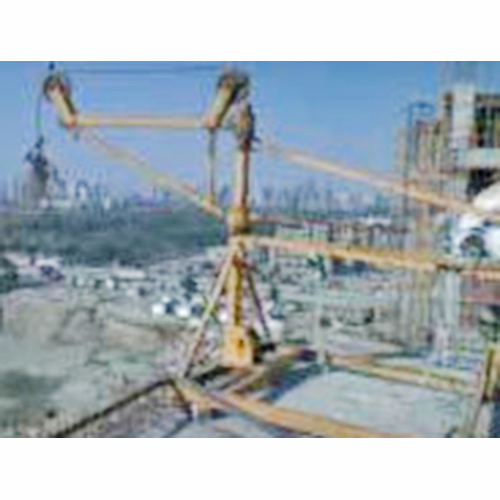 This portable type Monkey Hoist has been developed to suit material handling needs of construction industry. This hoist is accessible with 1500 lb, 1000 lb and 500 lb load bearing capacity based options. Load carrying capacity of this material handling system depends on the length of distance between the hoist and load and also on height of its mast. Monkey Hoist simplifies tedious process of material lifting and shifting procedures for construction work. This hoist not only saves material handling time, but also reduces project cost by minimizing labor charge and machine operating cost. This portable hoist is capable of relocating materials in horizontal and vertical directions. This hoist is made of high strength steel tube having specific length. Lengthy clutch lever of this lifting system ensures trouble free access and managing of goods even when the operator is not present near to its engine.
Special Attributes

This version of hoist is considered as safe material handling solution.
All its components are soldered and are devoid of sand hole.
Electrostatic spray treated surface of this hoist is rust proof.
Movable parts are available with mechanical positioning system for its safe operation.
Enquiry