Pan Type Concrete Mixer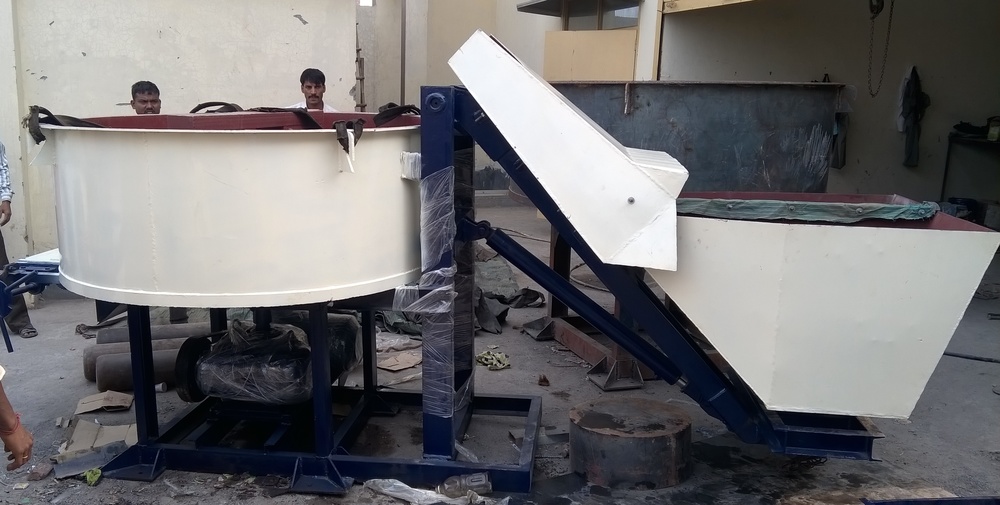 Pan Type Concrete Mixer is used for uniform mixing of granular and coarse substances until these turn into powder form. This array of mixer is equipped with ergonomic discharge section and in built wearing liner plates. This mixing solution is equipped with necessary parts like hard wearing liner, electric motor with 2 to 20 hp capacity range, discharge blades, heavy duty rollers or blades for fly ash or concrete and reduction gear box. This mixer can blend 50 kg to 500 kg material per batch. As part of its optional features, this Pan Type Concrete Mixer is offered with mechanical batch control system for managing fed materials, water feeding facility as per pre programmed parameters, water sprinklers and availability of batch production data in printed form. This mixing equipment is compatible with all sorts of construction materials. Its spirally arranged blades are useful for obtaining desired mixing and discharge result.

Special Attributes

Excellent mixing performance
Low dust emission rate
Application of triangle belt for feeding, mixing and discharging of mixed materials
This type of mixer is ideal for underground projects.
Enquiry