Vibro - Hydraulic Block Machine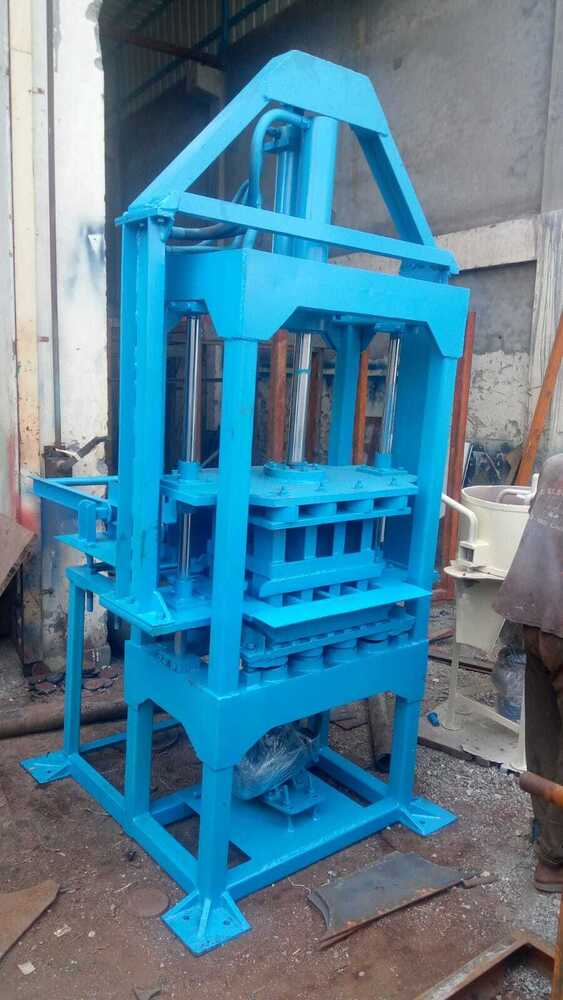 By keeping the needs of construction industry offered
Vibro Hydraulic Block Machine
has been designed. Offered system is suitable for forming a wide range of cement bricks with different requirements, such as roadside brick, brick for the blind, standard brick, hollow brick, bricks for square and yards etc. Along with making bricks of varied kinds, this block machine is also able to produce pavers, solid blocks or several other precast elements with hollow or solid concrete blocks. This
Vibro Hydraulic Block Machine
is available with the complete power pack arrangements, which includes Pump of Doutry or Boss and Valve of Yuken or Poly Hydran. This electrically driven block machine has the production capacity in the range of 4000 to 5000 Bricks/Shift. Several kind of construction waste, such as as the powder of cinder, slag, fly ash and the like, which can lower the product cost greatly are used as the raw material.
Specifications of Vibro Hydraulic Block Machine
It has 6-10 pavers per lay on the pallet
Its production capacity is 4000 -5000 Bricks per shift production
It is the classical way of liberation;high efficiency
It has 5 H.P. Mould Vibrator
The Electric Motor 7.5HP 3PH of Crompton / Havells
It has the Electric Panel (With Messung Systems PLC) Limit Switch/Proximity Sensors, Hopper, Oil Tank Capacity 400 Lit.
It has short molding period
Its cylinder is made by Honed Tube and piston is made up of hard chrome.
Enquiry